How Private Salsa Lessons Can Change Your Life
The Real Difference Between Group And Private Salsa Lessons
Many people assume they are going to get the same kind of experience they get in big group Salsa classes – just without all the other people in the room.
This is a huge misunderstanding.
I developed my Private Lesson Programmes to serve the people who find themselves turned off by group classes.
And to give all the depth and detail typically omitted by club based teachers catering for the masses.
And to create a truly personalised experience that will create the transformation in your dancing you hoped for.
I don't teach routines in private lessons – if you've read any of my stuff you'll know that I believe routines are not that useful and actually delay your journey towards creative, improvisational social dancing.
Instead, you can expect my layered approach to teaching – going deep into the structure of the dance, movement technique and musicality.
I'll open the gateway to you hearing and actually feeling the music at the emotional level you need in order to be able to dance spontaneously from the heart.
This deeper connection will enable you to develop your own style and feel confident expressing yourself on the dance floor.
How To Get The Best From Private Salsa Lessons
You need to DROP all the Salsa baggage and previous learning you've acquired to date.
Mostly this is what's preventing your progress and keeping you stuck in that plateau because it includes all the bad habits you embedded during the early days, as well as the limiting beliefs you have carried along the way.
You need to DITCH the Salsa Superheroes you've been following on YouTube and Instagram.
Although it's great to be inspired, just copying their moves and cloning their style stops you from developing your own signature trademarks.
So don't expect to come into my lessons with a routine you did in someone else's class and ask me to show you how to make their moves work.
I want you to be able to create your OWN dances in real time on the dance floor.
But for that you will need a different strategy and change the way you think.
You need to DUMP the stories you've told yourself about how good you want to get and what you think you need to do to get there, as very likely it's these which are holding you back.
There is another way.
And it may be different to most other teachers out there.
It's a process which I've designed to remove all the stumbling blocks before they actually occur, and it will very likely involve you relearning some of the fundamentals in order to execute moves and combinations with more skill, incorporate more musicality and expression, and enable mastery of more complex material much faster in the long run.
Private Salsa Lessons Bring Real Transformation
About 90% of becoming a good dancer is mindset and the ability to stick at it for long enough.
Success or failure really boils down to acquiring the attitude, beliefs, confidence and discipline you need to keep showing up and working on yourself.
To have a strategy that keeps you focused when life gets in the way, and helps you to conquer those moments of self doubt that we all struggle with.
It's also how you navigate the social dance scene and tick the boxes of fun and connection, whilst still working on the things you need to improve.
Many dancers undergo some kind of transformational experience through Salsa which is why I believe it is ESSENTIAL to spend some time working on your inner journey and growing the strong sense of self you need to feel and exude confidence on the dance floor.
What does it mean to "transform"?
A transformation is a drastic, lasting change.
Not the temporary fleeting kind where you soon revert to how things were before, but to leave those old ways and that old version of you behind as you become the version of yourself that you may have held in your dreams for many years.
To go from feeling clumsy and uncoordinated to feeling confident, and having achieved something worthwhile is a drastic, lasting change, so yes – it qualifies!
We often believe that learning to dance will bring about other great changes too – new friends and social life, maybe a romantic partner, and positive changes to physical fitness or body shape.
The trouble is, adapting to change – even positive change – often causes ripples into other aspects of our lives.
As new thoughts, feelings and realities come into our lives, we shed some of the old ones.
This can include environments and people.
So the reality is that as we transform, we need more and more self-awareness, resilience and mindset skills to navigate the process.
And this is where most people struggle.
Life is already busy, you are already stressed and overwhelmed, your relationship with yourself and others is already challenging, so finding the commitment and focus for the potential transformation that Salsa can bring is never easy.
Yet through this transformation, many other things start to fall into place – we regain our confidence, our sense of self, and discover who we really are and how to express ourselves more fully and authentically.
What price would you put on a transformation which gives you the best version of yourself AND teaches you to dance really well?
You Don't Need Anyone's Permission
Many people are waiting for all the planets to align, the ducks to get neatly in a row, and for the time to just be magically right.
But we all know the right time doesn't always come around.
And nor will the phone call from the TV show.
But that doesn't mean you can't embark on your own personal Salsa journey.
It's a journey YOU are in control of – and this means you can start as soon as you'd like!
Contact Me About Private Salsa Lessons: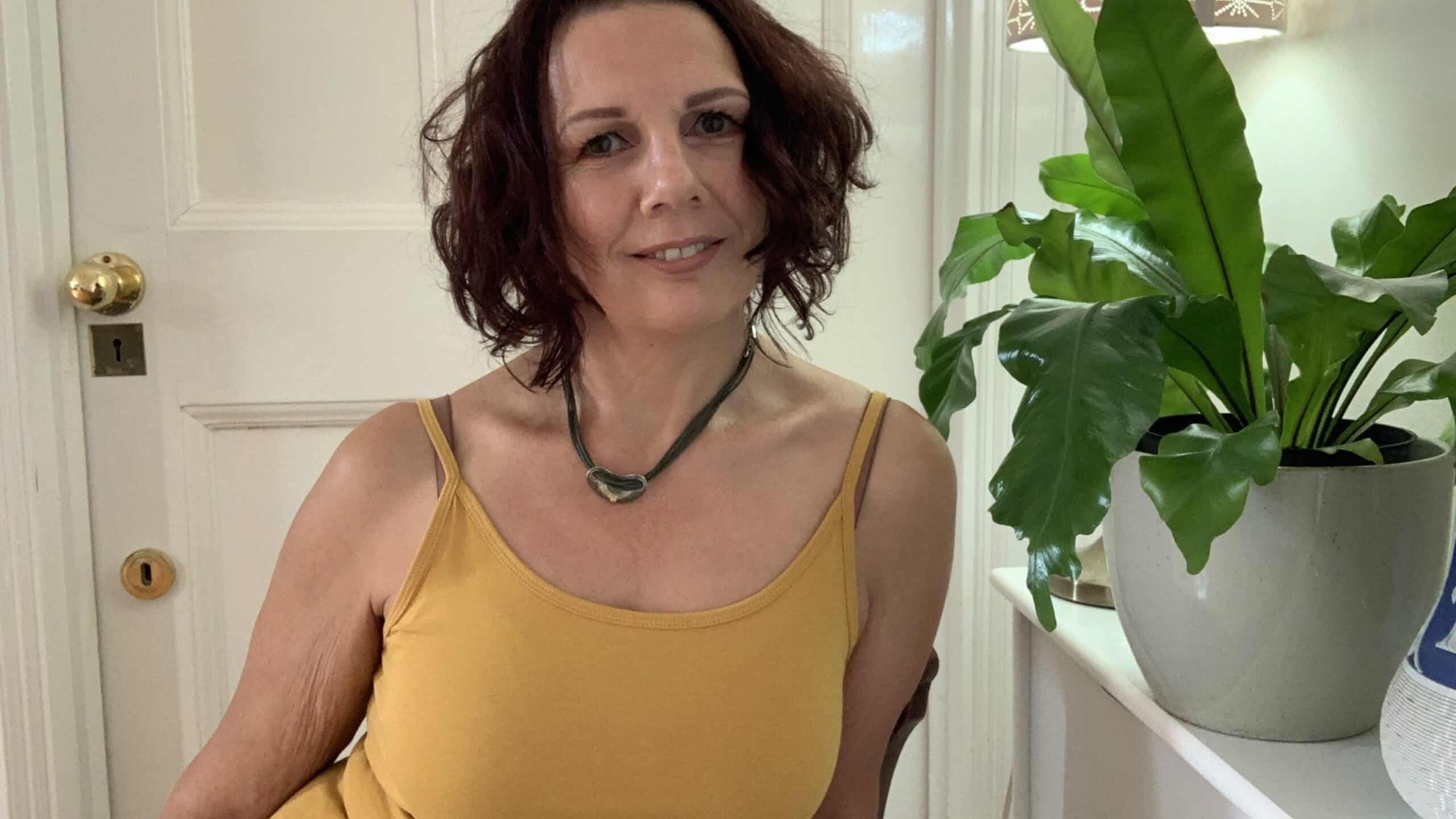 The Problem With Learning Routines
There are several fundamental flaws with learning only via routines as in the typical group, drop-in style Salsa class.
This is because pre-choreographed routines are a PERFECT vehicle for performance based dances such as Ballet and Ballroom.
Unfortunately, although they are an easy way for instructors to teach large groups, they do not teach the main key skill you need for the social dance floor:
IMPROVISATION!
But there are other reasons as well.
It has little relevance for social improvised dances.
The human brain has very limited capacity for memorising sequences of moves in this way.
It has next to no value for followers unless the female demo partner is given equal time to break down technique, footwork and styling.
Leaders who rely on routines tend to always link the same moves in the same way, in the same order, resulting in boring and predictable dances.
Dancers tend not to develop their own creative potential and remain in a consuming, copying mindset.
Leaders who are mostly focused on remembering their next move are not prioritising connection to their partner.
 Routines teach you nothing about musicality.
How My Private Lessons Are Structured
For this reason, my teaching methodology is based on how the human brain prefers to learn complex movement skills and lock on to the rhythmic patterns within Salsa music.
This way it can make the necessary connections and build up a comprehensive "map" of the dance which can be understood at ascending and infinite levels of complexity, depending on where you are in your Salsa journey.
Musicality, technique and improvisation skills are all built into the process too, which means you will become a much more versatile and skilled dancer than those who learn purely through the mainstream clubs.
What Happens In A Private Lesson?
All my lessons follow a carefully designed structure.
The first part of the lesson will be spent warming up and working on individual footwork and movement technique.
This has a direct carry over into partnerwork and ensures your balance and weight transfer are all on point.
The second part of the lesson will be spent on partnerwork, where I will teach you all the moves and combos you need to lead or follow during improvised social dancing.
How Long Are My Private Coaching Programmes?
Real change only happens when you have a strategy. A lot of time and energy can be wasted when you don't. This is why sporadic lessons and the dipping in and out approach rarely change anything.
This doesn't mean that group classes can't be fun, or you shouldn't do them – just that without knowing how to use the material to full effect, and extract the most value from it, your progress can be extremely hit and miss.
My strategy underpins all my private lesson programmes for leads, followers and for couples.
All my private lesson packages for individuals follow the same syllabus and methodology as my group courses, but because it's just you, you'll find that we cover everything faster and more efficiently, and with more depth and detail, along with plenty of repetition and practice time so you don't just know it – you "own" it.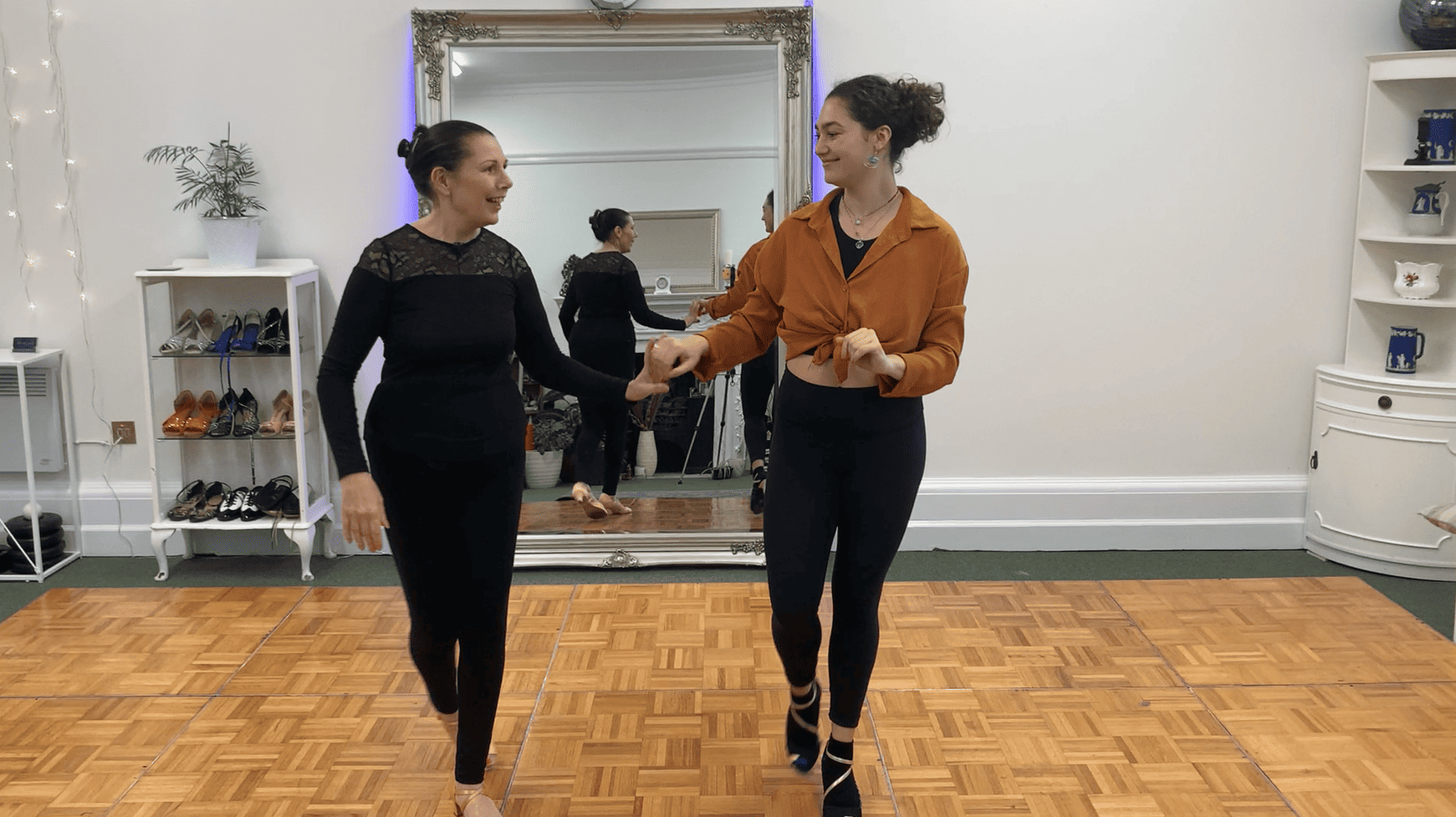 Salsa Is A Journey Not A Destination
Many people are envious of the "journey" that is taken by the celebs in shows such as Strictly Come Dancing.
These are often portrayed on TV as an emotional rollercoaster, which is magnified by clever editing, media exposure, and the pressure of performing live in front of a large audience.
It's easy to be hooked and seduced by the drama, the sparkly costumes, and the most unlikely success story transformations.
Going For What You Really Want
But what I believe people are most envious of is the opportunity to go all-in on a dream.
To finally have permission to want what they want without guilt, shame or feeling underserving or not good enough.
To have their own impossible desires manifest as reality.
To have the time for training set aside and ring-fenced within their schedule.
To have a professional coach and dance partner providing the structure and discipline needed.
To have the accountability of the weekly show.
To have the emotional support for the not so glamourous bits that the public doesn't see – the hours of drilling, technique training and repetition, the sore muscles and 100 times it goes wrong before it finally goes right.
Are You Ready For Your Own Journey?
To see so many ugly ducklings (And once upon a time I would have put myself in that category) become elegant swans – even the most unlikely candidates who were initially dismissed as no-hopers (also me) – gives EVERYONE hope.
I've made the same kind of experience accessible for normal people like you.
And whilst you won't have the TV cameras and spotlights, or the weekly deadline, you will experience the highs – and most of the frustrations – that those celebs go through.
Private Salsa Coaching For Beginners
I LOVE teaching beginners.
Mostly because I love being able to prove that there is NO ONE without rhythm.
All it takes is the right environment, and a structured process which creates the conditions your brain needs to lock on to the patterns in Salsa music, and develop the movement skills to match them.
If you've found learning dance hard in the past, or had bad experiences most likely it was because the environment was working against you and things were moving too fast or not presented clearly enough in a way that your brain could recall, access and use.
So if you want the best possible introduction to Salsa, my Beginner programmes are guaranteed to get you feeling comfortable and confident about dancing faster than you ever thought possible.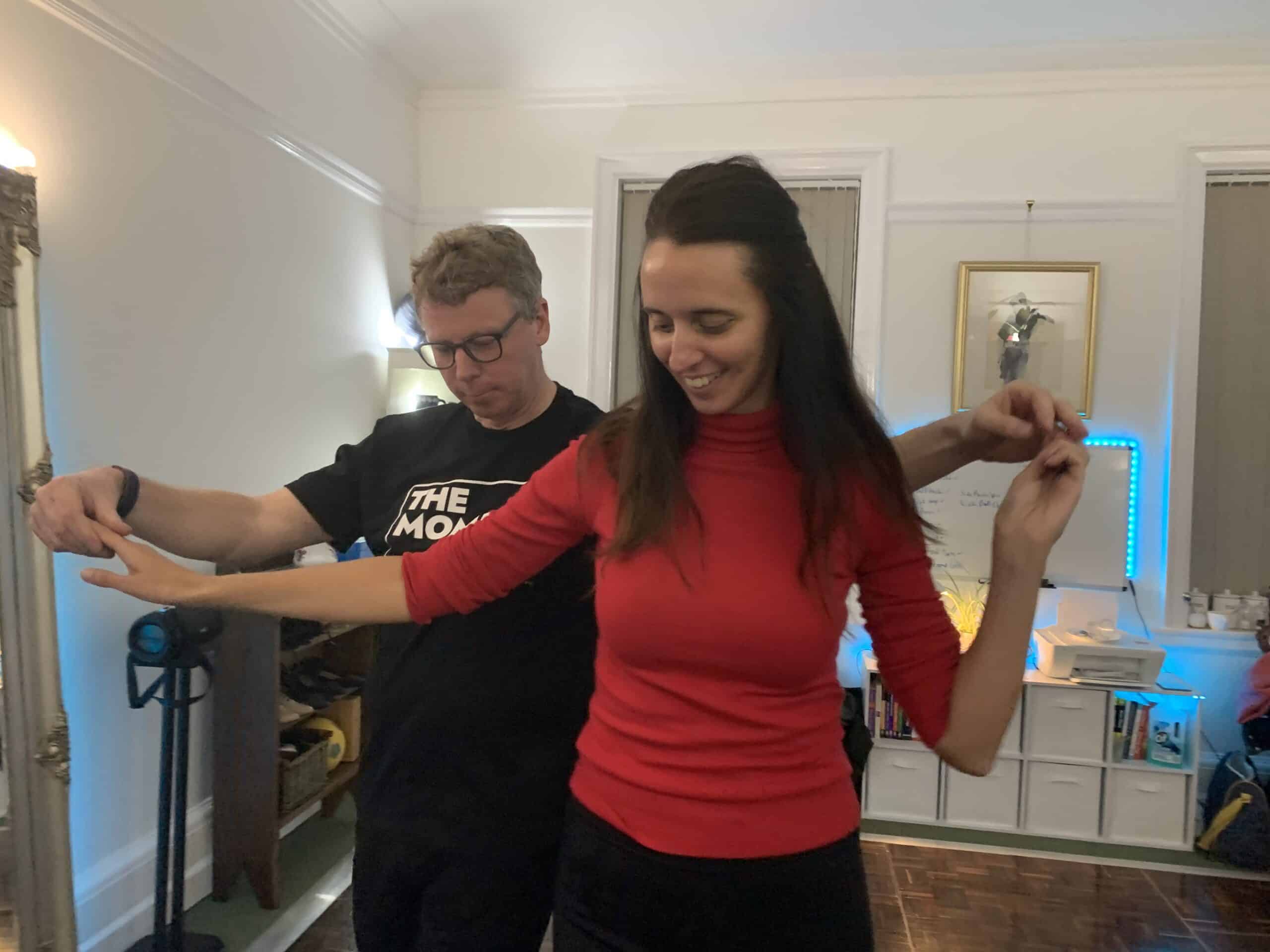 How Long Does It Take To Learn Salsa?
This is the six million dollar question!
The phrase "how long is a piece of string" springs to mind, as the answer depends on multiple factors:
How good you want to get
How frequently you take lessons
How much practice you put in
How much time and effort you are prepared to invest.
In the end, time and effort will always trump talent.
It doesn't matter how naturally and easily you pick up new material, without practice you'll never "own" it.
So there's no real cut and dried answer.
Unfortunately, many people simply don't stick with it for long enough to experience the real fruits of their labours and this is a real shame.
Everyone Is Different
And just as importantly, everyone is starting from a different place, with different needs, goals and desires, and different strengths and weaknesses.
This is why it's important to have clearly defined checkpoints so every student has a sense of where they are in their journey.
I've developed numerous tools to help with this – from tutorial videos to aid with practice and PDF checklists for each level of dancer so you can see at a glance what you're learning and how it relates to the bigger picture.
How Much Do Private Salsa Lessons Cost?
Private Salsa coaching is an investment in yourself.
The profound personal transformation that my programmes deliver by design is far more valuable than the routines you get in typical Salsa classes that are usually quickly forgotten.
Therefore my coaching is not available on a session by session pay as you go basis. Stand alone sessions or dip in and out arrangements are a waste of time in most circumstances.
Developing skill in any dance is a complex and time intensive process. As with all investments, short term wins are exciting and easy to settle for, but the biggest returns accrue over the longer term.
For beginners a weekly 1hr lesson once or twice a week is usually enough.
More advanced dancers need more time – simply because there is more to work on and the technical input more nuanced and detailed.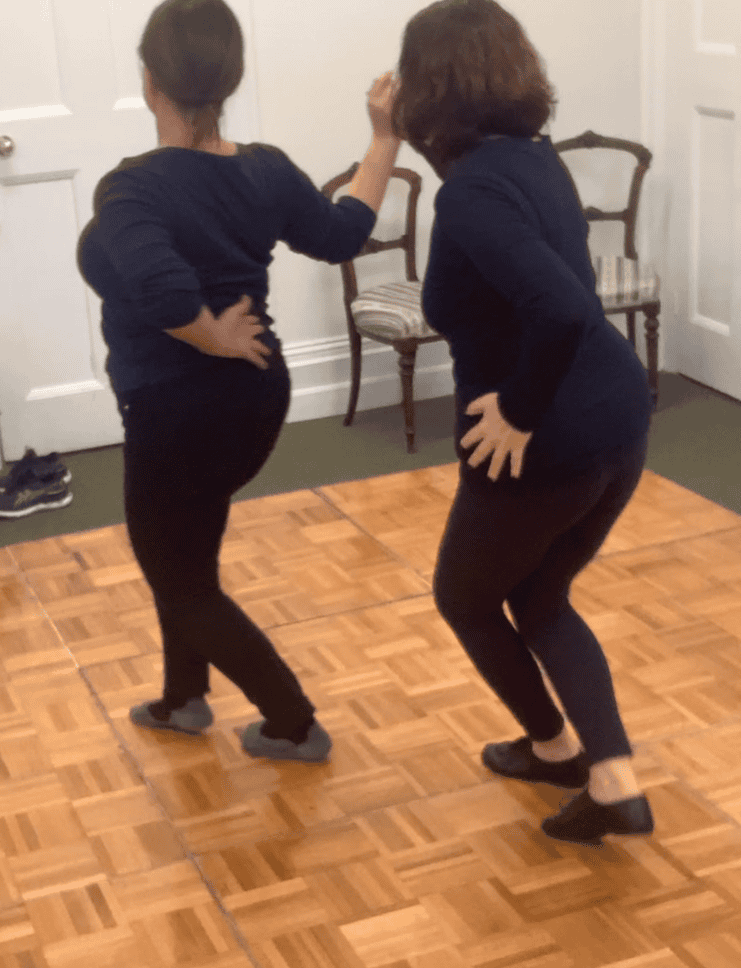 What Price Would You Put On A Transformation That Takes Care Of Everything?
Private Lesson Courses
All my structured, progressive courses are available as group or private programmes.
So you can purchase the entire course of your choice, which means there is something for you wherever you are in your Salsa learning journey.
You can choose from my core syllabus – beginner to advanced – or one of my supplementary or speciality courses such as Dance Based Conditioning to help with strength and flexibility, or Ladies/Men's Styling, or Salsa On 2.
As with my group programmes, the package includes all my online resources such as music lists and video tutorials. 
Choose Your Journey
Taking a private course gives you more control over the speed and intensity of your learning as well as flexibility with lesson times.
Because you buy the course which gives you 12 hours of studio based tuition time, you can choose how you divide this up.
12 x 1 hour lessons
8 x 90 minute lessons
6 x 2 hour lessons
Or some may choose to take a really intensive approach and do 3 or 4 hour sessions subject to my availability. Courses are divided into modules which can be purchased as you go, enabling you to spread the cost over your chosen duration.
Taster Lessons Are The First Step
It is important that we meet and chat about your Salsa dance goals before you sign up for anything to make sure that my private programmes are the best fit for you, and that you are a good fit for working with me.
There IS commitment involved and it's important for you to make sure that you experience my teaching and enjoy working with me.
For this reason I always recommend a taster lesson.
This is £25 (regardless of whether you are coming alone or with a partner).
As these are private sessions times can be flexible – you just need to send me a message so we can agree a mutually convenient time for you to come in.
Use this form to enquire about private lessons or book a Taster Lesson: