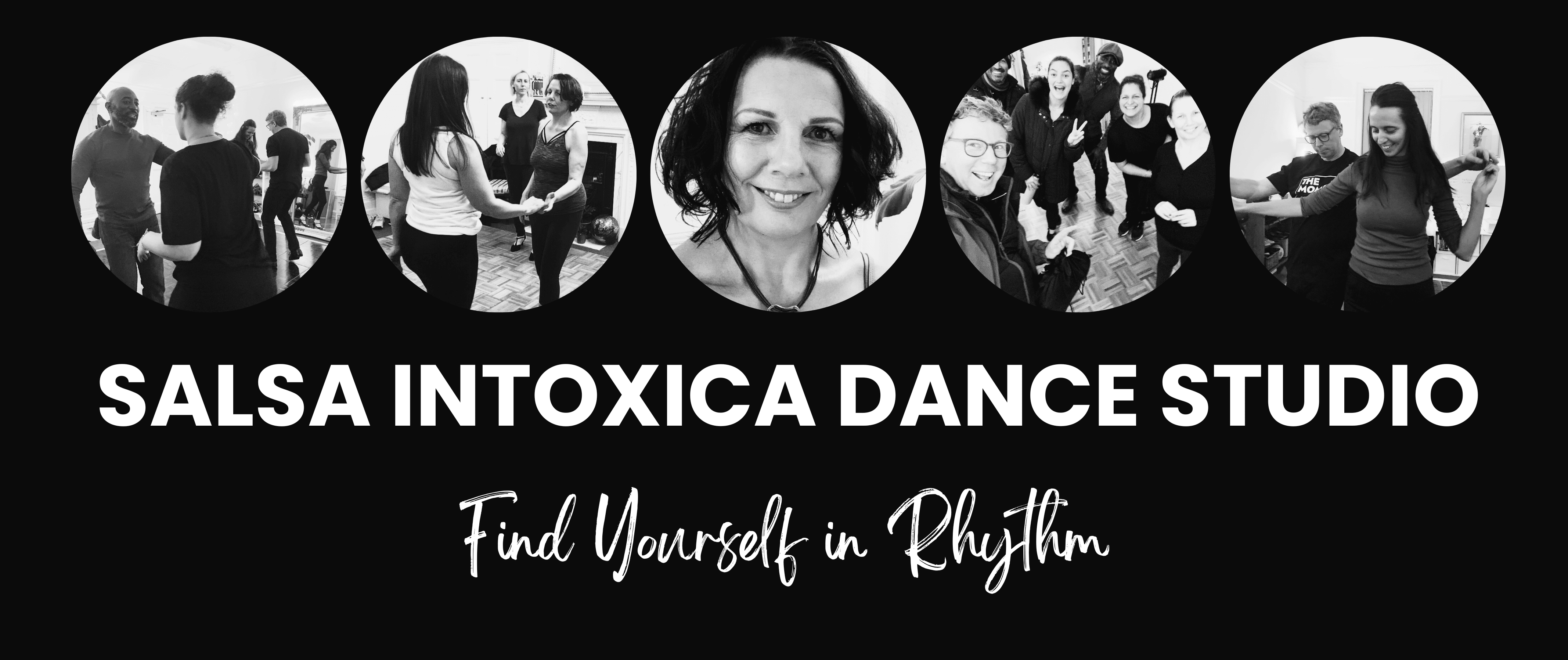 Hi I'm Shulagh
I teach normal people to dance Salsa…really well! 
Here at Salsa Intoxica, we know that feeling of moving to Salsa music is not only highly addictive, it really does make you happier.
It's why I decided to name my dance school after that feeling we get through dancing when all the endorphins kick in and we find our happy place – it is like being intoxicated by rhythm.
If you are ready to discover this amazing natural high for yourself, read on to learn about Salsa Dance Lessons in my private Brentwood Studio.
Dance Life To The Full
Learning to dance Salsa can enrich your life in so many different ways. It can transform your confidence, your social life, and help you to rediscover parts of yourself which have lain dormant – including the rhythm many beginners think they don't have.
I wholeheartedly believe that ANYONE can find their rhythm, as it's always been there.
And when you find your rhythm, you find YOURSELF!
You will start to feel more comfortable within your own body, and you will also find a supportive community of like-minded people all at different stages of their Salsa journey who will cheer you on and become your dance buddies.
Want To Know More?
Scroll down to find out what's on offer for dancers of all levels – absolute beginner to experienced social dancer.
And don't forget to subscribe and take advantage of my free membership with all the included benefits:
Half Price Private Salsa Taster Lesson
Updates on upcoming classes and events
Regular tips to help you improve your Salsa dancing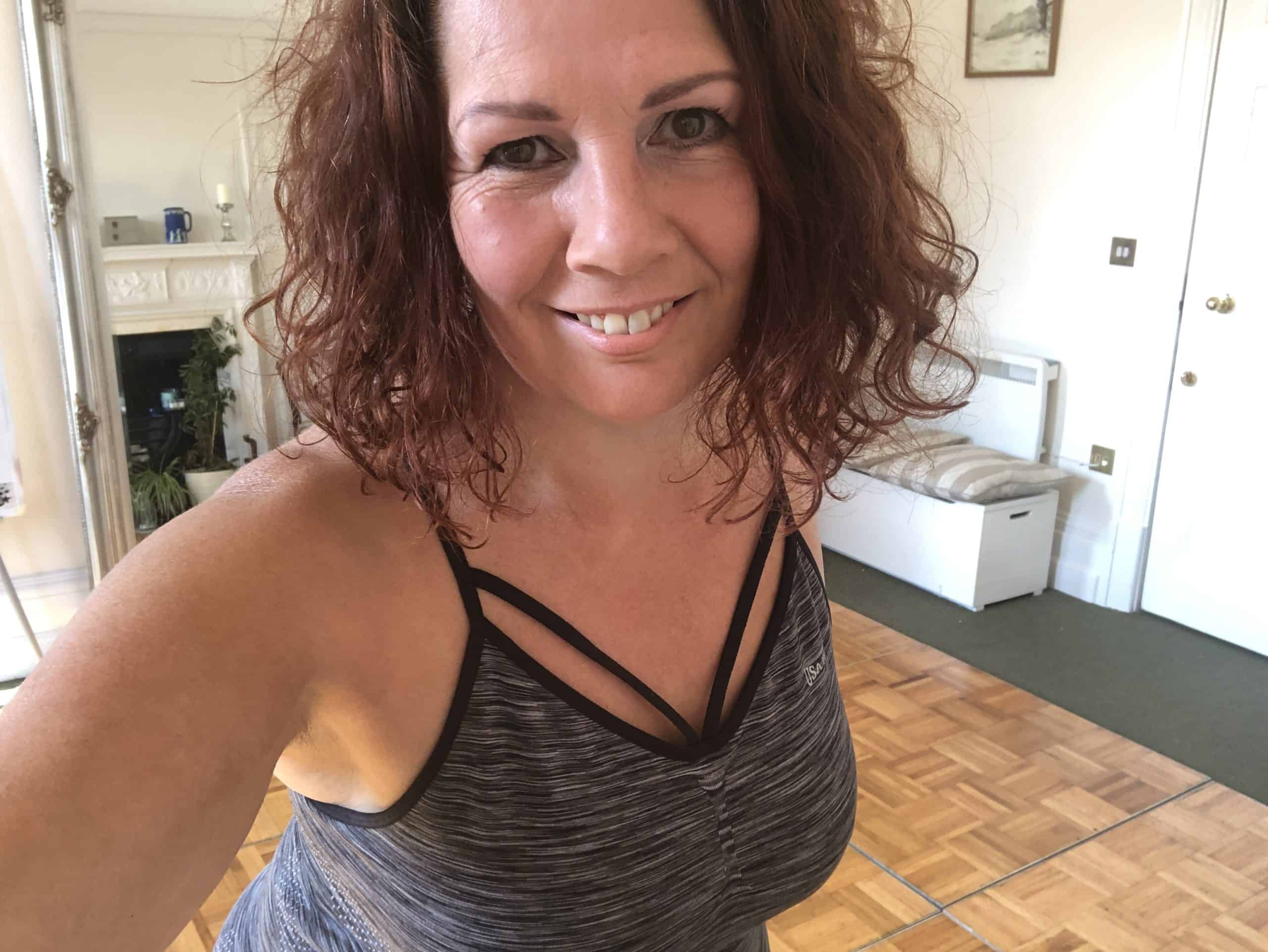 Become a Member
Free membership includes half price Private Taster Lesson and priority notification for all classes and events.
Click below to sign up >>>
Salsa Lessons For Beginners
Beginners Start Here >>>>>
If you are looking for somewhere to learn Salsa in Brentwood, you'll be happy to know that there is an amazing place where you can take lessons with an expert teacher right on your doorstep.
Whether you are starting from scratch or picking up your beginner Salsa classes after a break, I'm sure you agree that the magical connection of partner dancing is the real goal.
But many new dancers are nervous about taking those crucial first steps, and a large percentage of those don't make it beyond the first few weeks of lessons.
This usually happens because they suddenly realise how much there is to learn and get discouraged and overwhelmed. They don't believe they have the time and energy it takes to get past the initial learning curve.
So if this is you – if you feel that starting Salsa is at all intimidating or scary,  I've got a few options to make this easier and simpler for you.
Salsa Taster Lessons For Beginners
Would you like to dip your toe in the water and find out if you'll actually enjoy Salsa dancing before you commit to a longer course of lessons?
Why not book a taster lesson where you can experience my unique teaching style, learn a few steps, ask questions, and find out more about the options available for ongoing Salsa lessons.
I generally only have room in my diary for two of these special lessons each week, so grab yours to avoid being too far down the wait list!
Salsa Lessons For More Advanced Dancers
More Advanced Dancer But Feeling Stuck?
Taster lessons are for you too! Here's why:
More advanced dancers often stop doing club based group classes because they feel they aren't learning anything new or valuable.
Those who do come to lessons often treat them as a fun way to warm up and get to know people before the social, but without any real intention to improve.
This is because they learn endless routines but nothing in their social dance experience really changes.
The same moves with the same people.
There's nothing inherently wrong with this, but for some people it's not enough.
When you have been doing the top level class in your local club for a while, you may not know that further improvement is possible beyond this.
And you may not have any idea how to go about it.
You KNOW you don't look as good as the teachers, even if you can do the moves in class and make them work in freestyle.
You can't put your finger on what it is that makes the difference.
It's important to realise that levels are specific to the environment and an "advanced class" in one area or club is not necessarily the same standard as it is elsewhere.
If you really do want to get better at Salsa dancing, there are some universal problems which you'll need to overcome:
Problems For Leads
Many guys struggle to remember moves and integrate them into their social dance repertoire.
They can't make what they learn in class actually work on the dance floor.
One reason is because the music and counts in class are typically much slower than the music played by the DJs for social dancing so classes often give a false sense of accomplishment.
The other reason is that in class everyone knows what's coming next – and this isn't how it works on the dance floor.
Consequently the followers don't always let the guys lead, and give them a hard time if they don't do it perfectly first time.
Leads are often wrestling with combinations above their current level of technique and this results in rough, snatchy, panicky leading.
Problems For Followers
Ladies often find that as much of the teacher's time is devoted to helping the leads, they don't get enough help with their own footwork, technique and styling.
They can follow basic moves and combos reasonably well, and can add some simple styling, but don't have the technique to follow more complex turn patterns.
And they sometimes get caught out if the lead gives them a new or creative twist on an old move, or goes "off-piste" in response to the music.
What they learn in class doesn't seem to reflect or be relevant to what really happens in dance floor reality.
They end up learning organically on the dance floor, picking things up as they go, but then hit a wall as they realise they don't have the structure or technique they need to improve further.
Maybe there are too many weeks where 22 women and 5 men turn up and you are waiting too long in between dances.
Or maybe the female demonstration partner isn't actually a teacher, so you can't assume that what she's doing is actually correct.
Or even if she is, maybe she isn't getting much opportunity to contribute and explain the ladies moves and styling.
All this can lead to boredom and frustration.
It creates an artificial "ceiling" on your true Salsa potential.
All because of one key fact – pre-choreographed routines do not teach the improvisation and musicality skills recreational social dancers need to get the most enjoyment from social dancing.
What The Teachers Don't Tell You
If you watch the teachers and pros dance, you'll realise that they link moves and create their own combinations in real time on the dance floor.
What they DON'T do is memorise a routine.
This doesn't mean they don't have structure – just that they know how all the main Salsa moves work together around the core framework of the Cross Body Lead.
They make up the dance as they go using these moves and variations of them.
They add their own style and personality into the mix.
This allows them to dance with more connection, musicality and freedom of expression.
If they mess up, they don't beat themselves up. They just style it out and laugh it off.
Why Make Things More Difficult?
By forcing you to remember ever longer, chronological sequences in a precise order, the pressure on you to execute perfectly in a very limited time frame can create huge amounts of stress.
It can also disconnect you from your partner.
Leads aren't really leading, and followers are anticipating or making assumptions about what's going to happen next – which means they are not following in the true sense of the word.
And everyone wonders why it doesn't work for real on the dance floor.
Why they stay stuck in the same level class for months or even years yet never feel like they are really improving.
Why they struggle in their social dances and nothing really flows.
We blame ourselves or our partner or feel bad that we can't meet their expectations.
This is a shame, because for leads it's actually MUCH EASIER and MUCH MORE FUN to dance spontaneously, creating variations around moves you already know, than remembering and perfecting a long sequence of new material in chronological order.
It also makes it much easier for you to feel that magical connection you crave.
With this approach you need a lot less moves as you learn to get more mileage from what you know and create new twists on old combos.
And followers will have even more enjoyable dances when they have good technique as this gives them freedom to style and play with the music – without disrupting connection and disrespecting the lead.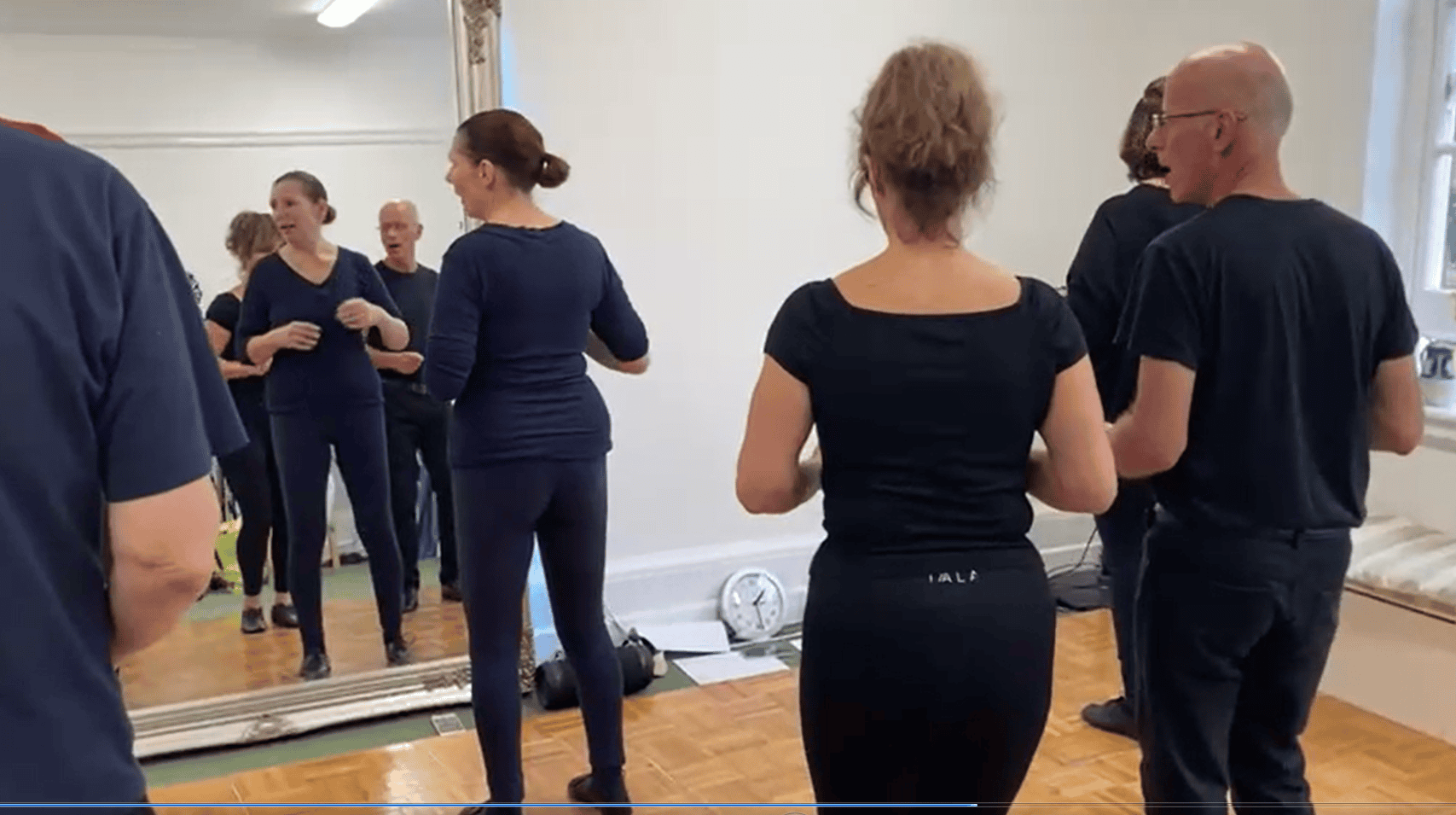 What Makes Salsa Intoxica Different?
Salsa Lessons In Brentwood For Those Who Don't Follow The Crowd
Salsa Intoxica Dance School is a small, private dance school where those who are serious about their Salsa dancing come to hone their skills and learn the stuff that doesn't routinely get taught in the clubs.
I created the school because I realised that there were big disadvantages to the standard big group, drop-in Salsa class format.
These can sometimes be like throwing spaghetti at the wall and hoping it sticks.
And whilst the club environment is great if your primary focus is the social side, it may not deliver for those with different aspirations.
These people often find themselves bored and frustrated as they realise that there is an artificial ceiling which prevents them from progressing.
So I decided not to follow everyone else and create yet another Salsa club night, even though it was likely to be less financially lucrative. 
Instead I created Salsa Intoxica Dance School to provide a different experience for those who wanted to learn the techniques, musicality, style and culture of the dance in order to fully express themselves on the dance floor.
My maverick methods are paying off for every dancer who sets foot in the studio, and I'm coaching more dancers than ever before.
Dancing To A Different Tune
I've never been the most well known teacher, or the one with the biggest classes.
That's not the thing that's really mattered to me.
What matters more is building a personal relationship with my students where they feel they can be themselves and feel ok about making mistakes in their quest to improve.
My mission has always been to provide an alternative experience so beginners can build their repertoire and confidence much quicker, and seasoned dancers can get the tools to develop their technique, musicality and style, breaking out of the auto-pilot , repetitive combinations which were embedded – along with bad habits – in the early stages of their journey.
It's no secret that I chose to do things differently from the start – I wanted to deliver my lessons with the depth and detail that I found were lacking when I was learning.
I wanted to teach in a way that allowed me to meet the student exactly where they were and help them build their own personal journey, respecting their freedom of choice and expression.
Sometimes you have to go off the beaten track, travel further and get out of your comfort zone a little to get the results you really want.
Salsa Intoxica Dance School will support and guide you along that path.
Quality Private Salsa Lessons For Individuals and Couples
My main focus is private lessons as I believe this is the fastest and most effective way to learn.
If you are an absolute beginner, or have taken a break and need a refresher course, my specialist programmes will get you up and running quickly.
Unlike a group course these lessons are bespoke, giving much more room to cater for your specific needs and take into account not only your prior experience, but also your future goals.
Private lessons are appropriate for all levels – including complete beginners.
Intermediate and advanced dancers will gain from targeted technique training as well as more specialist input into their musicality, style and repertoire.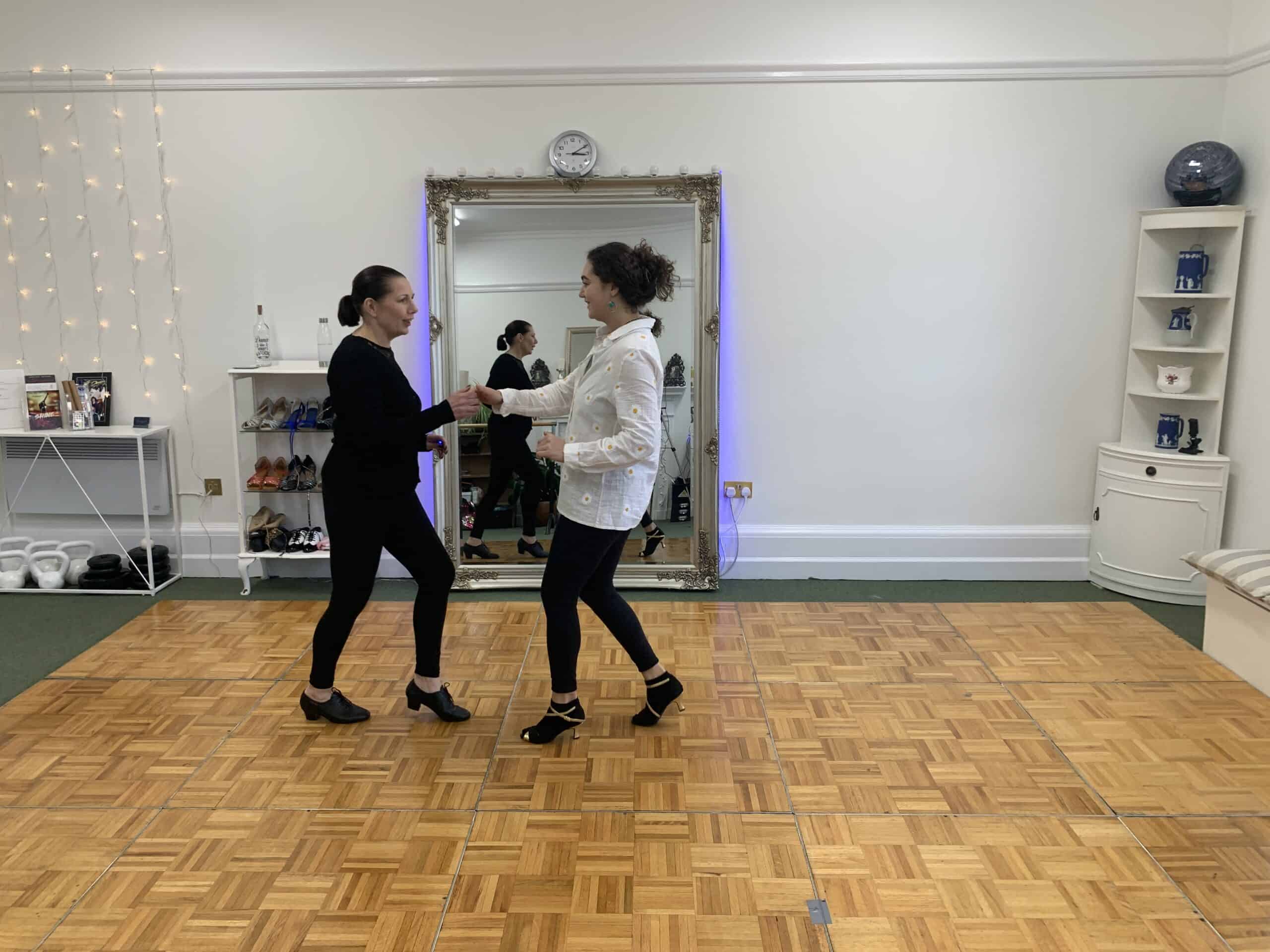 Upcoming Courses And Classes