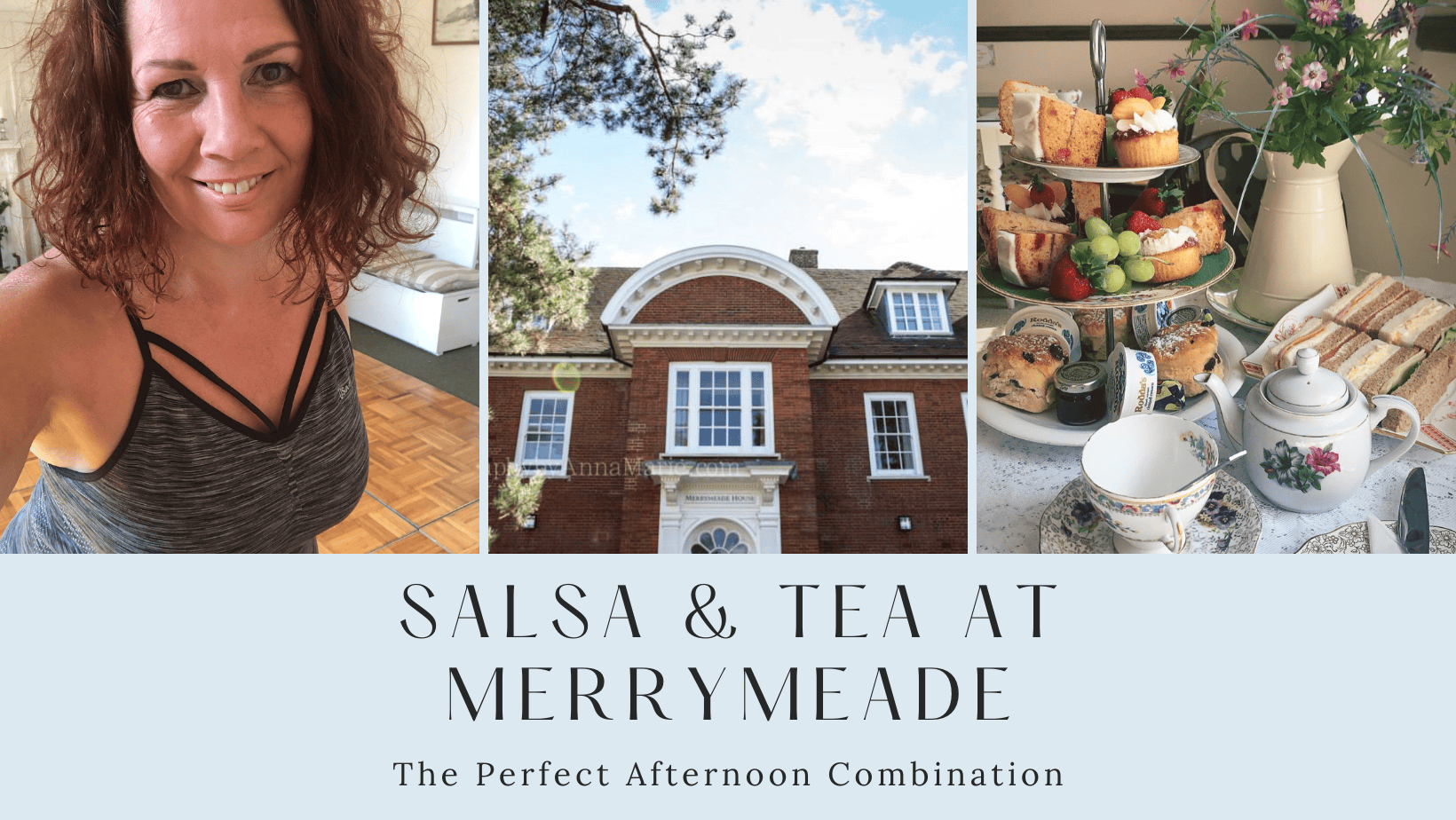 The Perfect Afternoon…
Some things are meant to go together:
Tea on the Terrace
Scones and Jam
Music and Dancing
Here at Merrymeade House, we've combined our superpowers to bring you all of the above in one afternoon with our brand new "Salsa &Tea" package.
And while this particular pairing may not seem quite so obvious at first glance, both myself and Karen from Merrymeade Tea Room think you'll love this new twist on old ideas.
And maybe like us, you'll think "Why didn't we make this a thing before now?"
FIRST COURSE
One Hour Salsa Dancing Taster Lesson
Suitable for everyone:
Complete beginners
Experienced dancer looking for some help and feedback.
Couple looking for a date with a difference or a treat for a special occasion.
Or a group of up to 6 ladies who skipped lunch in favour of an updated, sophisticated Salsa dancing version.
SECOND COURSE
Afternoon Tea in the Tea Room
Relax after your Salsa lesson with Coffee and cake or a full blown afternoon tea with