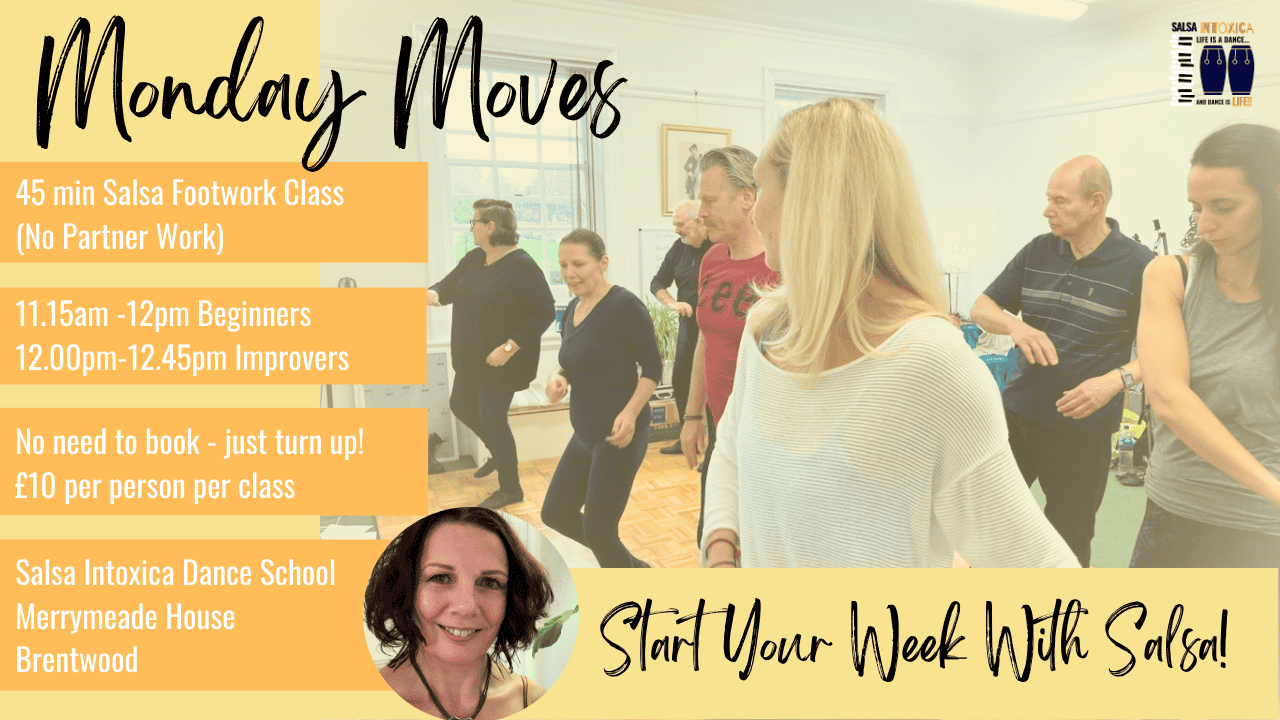 Put A Spring In Your Step!
Monday Moves is a brand new daytime Salsa Class that will get your week off to a fantastic start.
It is designed for those who want to keep active, improve fitness, balance and coordination whilst learning some fun Salsa footwork.
It's the perfect introduction to Salsa dancing which will slowly build your confidence and develop body awareness.
It's also great for those already doing my beginner courses to get in some extra practice.
Learn Some Real Salsa Moves
Monday Moves is NOT an aerobics or Zumba style workout class.
It is genuine, authentic Salsa footwork and body movement which will be broken down and taught step by step.
Each week we will cover 3-4 moves (which we call "Shines") and then put them together in a sequence which we will dance to carefully chosen, authentic Salsa music.
Those who come along every week will find that very quickly they will become familiar with many of these moves, building a repertoire of steps.
And in the process you'll be building strength, coordination, balance, reaction speed and having fun.
Who Is This Class For?
Monday Moves is a gentler Salsa class for those who need to take things at a slower pace.
Therefore it will likely be suitable for you if you consider yourself to be any of the following:
Worried about joint problems or mobility issues
Neurodivergent 
Slow at picking up complicated steps and moves
Have poor balance or coordination
Not bothered about dancing with a partner
There will be plenty of repetition so you won't need to worry about not "getting it" quickly enough.
Small Group – Limited Places
As with all my classes, due to the size of the studio there will be limited places available.
Whilst it won't be necessary to book in advance, it will be helpful if you do.
You can use the link below to book your class and pay online, or bring cash with you on the day.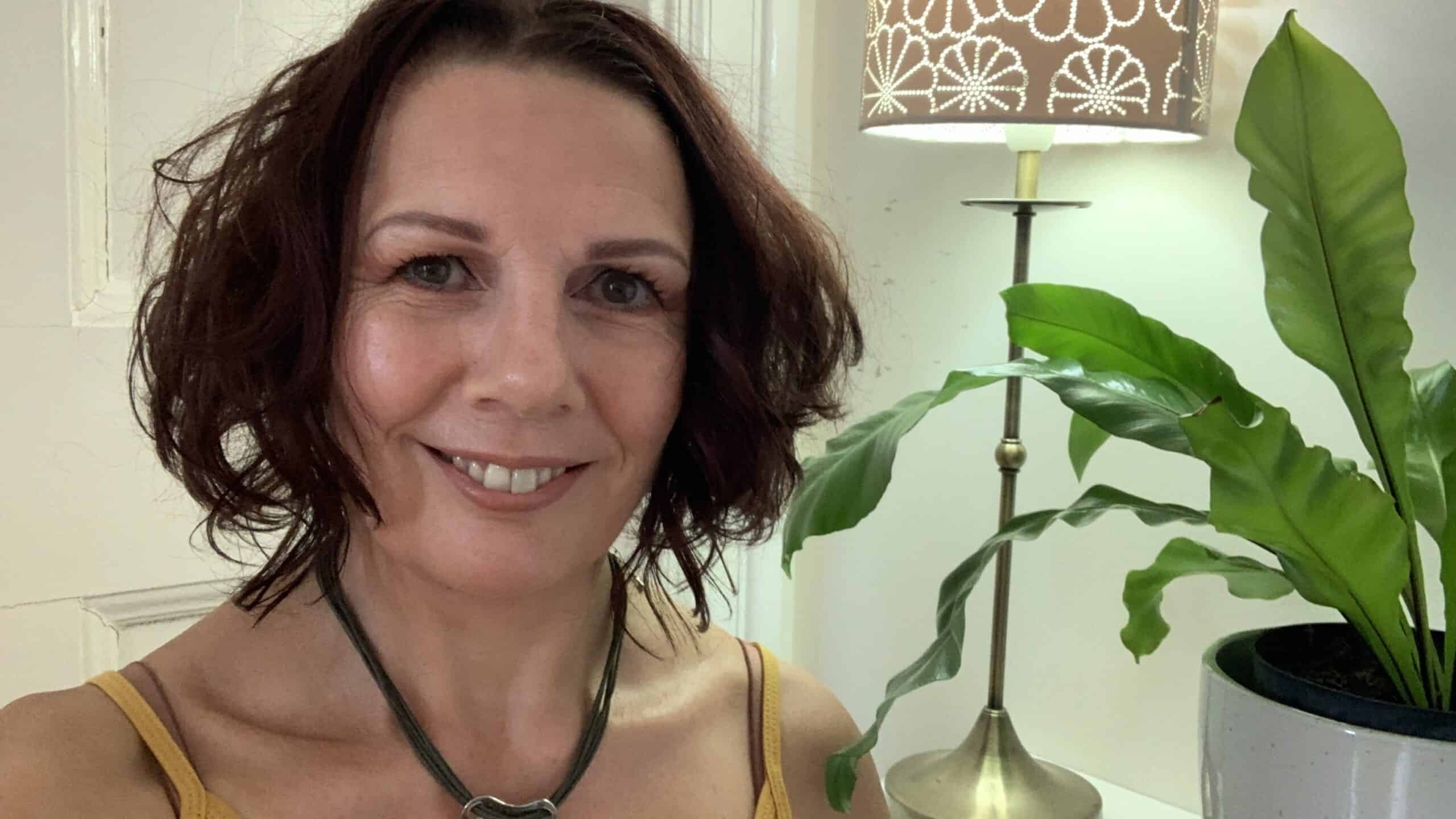 Progression Pathway – Your Next Steps
Many people who learn Salsa with me are astounded at how far they progress in just a few classes.
So it's no surprise that many of those who started out with low expectations quickly "get the bug" and want to learn more.
My Sofa to Salsa Beginner Course would be the next logical step where you will learn Salsa partner work as well as developing your solo footwork skills further.